The healthy water you want for your family
Easy and effective water filtration to remove fluoride, arsenic and other contaminants from the water ensuring health in a sustainable way.
Easy and safe water
filters
Which water filter to remove fluoride and impurities best fits your lifestyle?
Hindrop, water filtration technology
Hindrop, water filtration technology
Dr. Alfredo Natera
Dentist. Specialist in identification, diagnosis and treatment of enamel. CEO CVIC Fluorosis Center.
With Hindrop water filters, the level of fluoride in water is completely effectively controlled, reducing the risk of dental fluorosis in children at risk ages (0-6 years).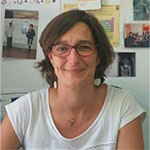 Isabel Díaz
Scientific Researcher at the CSIC. Responsible for the scientific cooperation project of the ICP in Ethiopia
Hindrop filter media is based on a natural zeolite. They are known for their cation exchange capacity, as well as their high capacity to absorb and retain water.
With the Aqua Filter Hindrop I have managed to remove fluoride and arsenic from my water. The Hindrop filter is very comfortable and easy to use. Totally recommended.
Hindrop, water filtration technology